Wednesday, February 7, 2018 @ 04:02 PM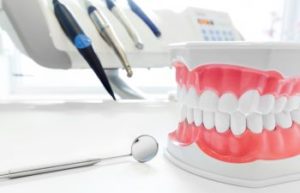 Gum recession occurs when the gums recede or shrink down to expose more of the tooth root. Receding gums can be an aesthetic threat as well as a culprit to tooth sensitivity. While not all gum recession is cause for alarm, if you are getting dental implants, the issue needs to be addressed before your implant surgery.
Dental implants involve a titanium screw or post that is surgically placed within the jaw bone. It is critical that you have healthy bone and surrounding tissues to encourage the implant to form a firm foundation for your crown, bridge or denture that will be placed on top. If gum recession is allowed to remain or progress after an implant is placed, the patient is at risk for a loose or unstable prosthetic tooth. In turn, any healthy teeth that are surrounding the implant may also be subject to dental issues.