Monday, October 8, 2018 @ 02:10 PM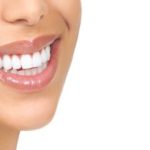 While dental implants serve a primary purpose to replace the function of lost teeth, they are also meant to restore the aesthetics of your smile. It is understandable that patients not only want a complete smile, but one that is also white and attractive. Don't worry; you can have both. However, the rules of teeth whitening aren't the same if you have dental implants versus natural teeth – or some combination of both.
Can you whiten your teeth if you have dental implants? This is a simple question with a not so straightforward answer. The truth is, you can undergo teeth whitening (even professional treatments at your dental office) without harming your dental implants. However, you can't expect the cosmetic treatment to be effective on your dental implant teeth.