Thursday, March 22, 2018 @ 03:03 PM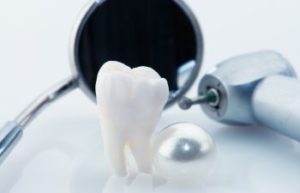 If you need to replace a full arch of teeth, you're likely faced with two choices: traditional dentures or implant-supported dentures. There are some key differences between these restorative dentistry options, including cost. Dental implants are notably more expensive than removable dentures. However, before you shy away from this option due to money, you'll need to carefully consider the long-term return on your implant dentistry investment.
When choosing dental implants over traditional dentures, you will reap the following "savings":
Save on Adhesive Creams
With implant-supported dentures, your dentures are anchored firmly in place with 2-4 dental implants. There's no need to buy adhesive creams on a weekly or monthly basis. This is a notable savings over time.