Tuesday, July 31, 2018 @ 05:07 PM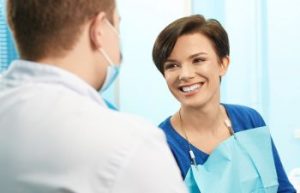 While it is easy to convince someone to replace a front missing tooth, it often requires more effort to help them understand why a back molar needs a replacement with a dental implant. To be clear, this refers to the second molars and excludes the wisdom teeth, as the wisdom teeth are typically removed during late teens and don't serve real functional benefit in the mouth. However, patients who have a second molar missing or extracted commonly ask if it is really necessary to replace it? Here's a closer look at that answer.
Is it a Lower or Upper Molar?
It can make a difference whether you are missing an upper second molar or a lower one. If it is a lower molar, the answer is almost always "yes – you need to replace it." These set of back molars are your primary chewing teeth, and they are directly in line with the main chewing muscle called the masseter. If you are missing that lower molar, the corresponding upper molar may begin to "over erupt" out of the socket in an effort to make contact with its long lost partner.