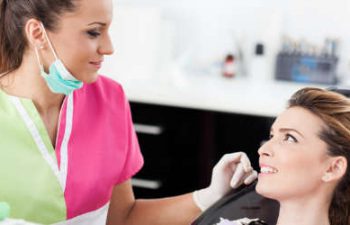 There are many reasons why your dentist may recommend removing a permanent tooth. Unless it is a wisdom tooth or one being removed for orthodontic reasons, you'll likely need to consider a replacement solution when the extraction is complete. If you want the most natural replica of your lost tooth, you'll want a dental implant. To streamline the process and improve the timeline and success of your dental implant, it is often best to let your trained implant dentist perform the extraction as well as the implant surgery itself.
The Benefits of Using an Implant Dentist
Yes, it's true that most general dentists offer tooth removal. However, there are some notable benefits to be gained when choosing an implant dentist for this simple oral surgery. First, an implant dentist, such as Dr. Wayne Suway, has undergone extensive and concentrated surgical training unique to oral surgery and restorative dentistry. They also have specialized equipment, imaging and materials readily available to perform the most successful and comfortable tooth extraction.
An implant dentist who is performing your tooth removal will also have the final goal of implant dentistry in mind. This matters. For example, an implant dentist is equipped to determine if the site is suitable for an implant prior to extraction and if so, this specialty dentist can prepare the site properly so that it accepts the implant.
Speaking of accepting the implant, it is critical that the socket and surrounding bone and tissues be preserved as much as possible during an extraction if you want your dental implant to form a secure bond and foundation to support your prosthetic tooth. An implant dentist considers these specialized techniques for healthy recovery and stabilized bone mass. It may also be possible to add bone material (grafting) to the jawbone during an extraction to prepare the site for a dental implant.
In some cases, your implant dentist may even be able to remove your tooth and insert a dental implant in the same procedure. This is a significant advantage in terms of recovery, expense and time, as it eliminates a second oral surgery 3 months later and immediately starts to prevent bone loss within the jaw.
Expert Tooth Removal
When it comes to removing a tooth, put yourself in the hands of an expert – especially if implant dentistry is your next step. Dr. Wayne Suway in Marietta is exceedingly qualified to handle your routine dental procedures as well as your tooth extractions and dental implants with the attention and precision you deserve.