Archive for October, 2018
Tuesday, October 30, 2018 @ 03:10 PM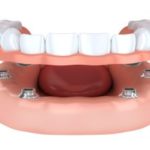 The All-on-4® treatment concept was first used successfully by Dr. Paulo Malo in 1998. Since then, thousands of patients have gained the benefits of this revolutionary option in implantology and fixed oral rehabilitation. All-on-4® is most notably marketed as "teeth in a day" or "same day teeth." It is a unique treatment approach that uses as few as 4 dental implants to support a whole arch of teeth. It is cost effective and can be used in either the upper or lower jaw to support immediate fixed replacement teeth that look, feel and function like natural teeth. The best part – it can be done in as little as 1 to 3 days!
Thursday, October 25, 2018 @ 01:10 PM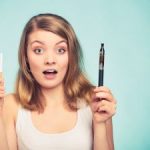 It has long been established that smoking cigarettes can ruin your chances for successful dental implants. Patients are asked to stop smoking for a period of time before and after dental implant surgery. But what about "vaping"? Vaping refers to the use of e-cigarettes, the latest alternative to smoking traditional cigarettes. It is said that vaping is a healthier and safer option, but is it enough to reduce your risk of implant complications? continue reading
Monday, October 8, 2018 @ 02:10 PM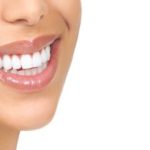 While dental implants serve a primary purpose to replace the function of lost teeth, they are also meant to restore the aesthetics of your smile. It is understandable that patients not only want a complete smile, but one that is also white and attractive. Don't worry; you can have both. However, the rules of teeth whitening aren't the same if you have dental implants versus natural teeth – or some combination of both.
Can you whiten your teeth if you have dental implants? This is a simple question with a not so straightforward answer. The truth is, you can undergo teeth whitening (even professional treatments at your dental office) without harming your dental implants. However, you can't expect the cosmetic treatment to be effective on your dental implant teeth. continue reading