Archive for September, 2018
Thursday, September 27, 2018 @ 01:09 PM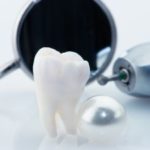 The main goal of any good dentist is to save your natural teeth. However, tooth extractions are a part of general dental care – in the right situation. Removing a permanent tooth is never suggested without good reason. In fact, we only extract a tooth (or multiple teeth) if your overall smile health is at risk by leaving it in.
Preparing for Your Tooth Extraction
Don't worry, modern dentistry offers plenty of ways to keep you relaxed and out of pain during your extraction procedure. However, an extraction is an oral surgery so you'll want to be sure to communicate the following information with your dentist prior to your appointment:
Your complete medical history
Medications you're currently
History of heart issues or man-made heart valves
Impaired immune system deficiencies
Artificial joints or past surgeries
A medical history of bacterial endocarditis
Monday, September 24, 2018 @ 04:09 PM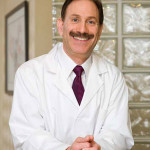 Dental implant placement is not what it was a decade ago – it is substantially better. For both the patient and the dentist, dental implants have dramatically improved with the integration of 3D Cone Beam technology. This advanced three-dimensional x-ray technology allows your dentist to see a complete and accurate depiction of your overall oral and facial bone characteristics as well as the nerves and sinuses that surround your jaw. This can be done prior to surgery so that your dentist can plan for the most precise and successful implant placement possible. The 3D Cone Beam allows for "guided implant surgery." And if you are getting titanium posts inserted into your jaw to support a new set of teeth, wouldn't you want your dentist to have this remarkable foresight? continue reading
Thursday, September 13, 2018 @ 01:09 PM
If you have traditional (removable) dentures and struggle with the way they fit or feel, you are not alone. Many patients not only have to suffer from an uncomfortable set of teeth, but they end up restricting their eating habits and even their facial expressions due to the fear of their dentures slipping. That's no way to live – especially when there is a solution!
It helps to understand why your dentures are failing to provide the stability, comfort and confidence you had hoped for. There is a primary reason why patients experience a multitude of denture woes. Traditional dentures replace missing teeth, but they do not replace the roots of the teeth that once existed. This is important because without the tooth root, the jaw and gum ridge fails to retain its form and your bite force is drastically reduced. In fact, denture-wearers may experience a reduced bite force by as much as 75%! continue reading