Friday, February 16, 2018 @ 06:02 PM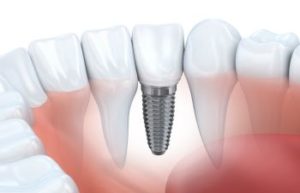 When a permanent tooth goes missing, you'll be left with a visible gap in your smile. This may be an immediate threat to your appearance, but it is certainly not the only drawback of a missing tooth. In fact, missing teeth can cause a host of problems over time, including those within your oral health and overall health.
Shifting Teeth and Hygiene Challenges
Consider your teeth like a tight family. When one tooth goes missing, it impacts the other remaining teeth in significant ways. They may migrate towards the open space or even grow longer (superuption) to fill the void. This can create crooked teeth that sabotage your smile appearance as well as make it more difficult for you to keep them clean. You may find yourself battling decay and gum disease more than you did before the missing tooth.