Wednesday, May 10, 2017 @ 03:05 PM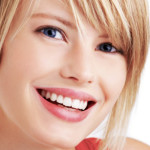 Dental implants have an impressive 98% success rate. While the odds are in your favor as far as avoiding implant favor, it can happen and some patients heal better than others. The key to a successful implant surgery is the healing that takes place afterwards. There are things you can do before getting dental implants to ensure the stage is set for a quick and effective healing.
Your implant must fuse to the jawbone in order to be able to strongly anchor a prosthetic tooth or teeth. This is an integral part of the healing process. However, healthy gums play a key role. Your bone and implant get nutrients through the gums via your bloodstream. Therefore, any reduction or constriction in blood flow can affect how long or well your implants heal.