Monday, January 9, 2017 @ 03:01 PM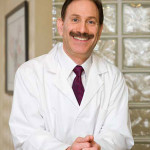 There's little doubt as to whether your smoking habit can affect your dental implants. In fact, this is why most implant dentists will suggest that patients quit smoking for months prior to getting dental implants. The effects of smoking on your oral health create a very poor environment for this type of tooth replacement method. Here's a closer look at how.
There's actually a few ways that smoking jeopardizes dental implants. First, smoking causes the body to create fibrous tissues instead of bone tissue around the dental implant root. The implant must have strong bone to fully envelope the titanium post so that the implant can fuse and heal properly. Recent research suggests that nicotine may be what hinders differentiation of stem cells into bone cells during this process.