Monday, September 19, 2016 @ 09:09 PM
Many patients falsely assume that if they have a bridge of replacement teeth (dental bridge), they are immune to common dental problems, such as decay. While you may not have an exposed natural tooth, the gums and underlying teeth supporting your dental bridge are still susceptible to damage. Most dental bridges are supported by a crown on either side. If decay gets underneath the crown and/or extends to the bridge base, your replacement teeth are in danger.
Dental decay develops when bacteria in our mouths combine with sugars we eat to form harmful acids that can attack our teeth. While you may think your natural teeth are protected from damage, the harmful bacteria can accumulate at the margin of the crown, or the area of gum where the crown and the tooth meet. If damage is done to the underlying tooth, the crown can become loose and the dental bridge will also lose stability.
Having replacement teeth or a dental restoration does not exempt you from routine dental care. In fact, it is imperative to protect your investment by diligent brushing and flossing habits. A routine professional dental cleaning is also important to ensure your dental bridge is healthy, comfortable and lasts as long as possible.
At the office of Dr. Wayne Suway, we take extra measures to educate patients on the importance of caring for their dental crowns, dental bridges and dental implants. If you have questions about how your dental bridge feels, looks or functions, please give us call.
Posted on behalf of Wayne G. Suway, DDS, MAGD
Circle Us on Google+
Wayne G. Suway, DDS, MAGD – Atlanta Dentist
1820 The Exchange SE, Suite 600
Atlanta, GA 30339
Phone: (770) 953-1752
Monday, September 5, 2016 @ 05:09 PM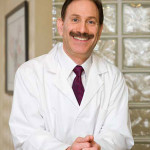 If you wear traditional dentures, meaning the ones that are not secured by dental implants, you likely had to adjust your plate to accommodate your new set of teeth. Dietary restrictions have become a common and accepted drawback of dentures. However, what patients may not understand is that they may be putting their overall health at risk by avoiding certain foods.
Why It's A Big Deal
It is common for denture wearers to skip foods that are hard or chewy. This may include steak, bread crusts, raisins, nuts, whole apples, raw celery and carrots. Unfortunately, pushing off fibrous fruits and vegetables from your plate can be detrimental to your health, especially if you are replacing these foods with softer, easier-to-chew carbohydrates. In the long run, a diet rich in sugary carbs and low in fiber can lead to obesity and diabetes. Therefore, while you may be at peace with opting out of certain foods with your new dentures, it can be a big deal to your long-term health and well being.
What Is the Solution?
With the advancement of implant dentistry, you don't have to give up your dentures to gain the smile security and dietary freedom you want and need. You can choose to secure your dentures with dental implants. Most dentures can be supported using 2 to 4 dental implants, which can either be bar-retained or ball-retained according to your personal preference. This "overdenture" model offers remarkable advantages for patients in terms of functional confidence and overall quality of life. With implanted-supported dentures, you can enjoy the foods you love and consume the foods your body needs to stay healthy.
The Added Bonus of Implanted-Supported Dentures
While it may not be the most obvious benefit for those who choose implant-supported dentures, a major bonus is the prevention of bone loss. With implants, your smile has artificial tooth roots that can stimulate your jawbone in a natural way. This action is what keeps the jawbone from atrophy. Traditional denture wearers, however, may encounter premature facial aging due to bone loss over time.
For more information on how you can secure your dentures with dental implants, call Dr. Wayne Suway. The process is easy, and the reward is great.
Posted on behalf of Wayne G. Suway, DDS, MAGD
Circle Us on Google+
Wayne G. Suway, DDS, MAGD – Atlanta Dentist
1820 The Exchange SE, Suite 600
Atlanta, GA 30339
Phone: (770) 953-1752
Monday, August 29, 2016 @ 12:08 PM
Dental implants have helped countless patients achieve a confident, secure and natural-looking smile after missing teeth. However, dental implants do have some criteria that must be met if you want them to be successful. While adequate bone density and healthy teeth and gums are local qualifications for dental implant placement, there are also factors within your general health that matter too.
A patient considering dental implants should NOT have the following, as these may inhibit the success of your implants:
Compromised Immune Resistance: Certain autoimmune disorders or other conditions that compromise your immune system may make dental implants more risky. The healing stage of dental implants is critical to the long-term success of your replacement teeth; therefore, a healthy immune system is required.
Osteoporosis (porous bone): This may influence the density of your jawbone. In such cases, dental implants may not be possible or bone grafting may be required if future bone deterioration can be avoided.
A Smoking Habit: Nicotine is a vasoconstrictor, which means blood flow may be inhibited. This can pose a threat to your gums and body's natural healing response when the implants are surgically placed. It is recommended that smoking be stopped one week prior to implant placement and at least two weeks after surgery. However, kicking habit altogether is best.
Uncontrolled Diabetes: It has been suggested that patients with poorly controlled diabetes experience impaired osseointegration, higher risk of peri-implantitis, and greater chance for implant failure. However, it should be noted that recent studies have deemed diabetes and dental implants safe. If you have diabetes, it is definitely something to discuss with your dentist prior to getting implants.
Want to know for sure if you are a candidate for dental implants? Schedule a consult with Dr. Wayne Suway. We offer complete implant dentistry and bone grafting.
Posted on behalf of Wayne G. Suway, DDS, MAGD
Circle Us on Google+
Wayne G. Suway, DDS, MAGD – Atlanta Dentist
1820 The Exchange SE, Suite 600
Atlanta, GA 30339
Phone: (770) 953-1752
Tuesday, August 16, 2016 @ 03:08 PM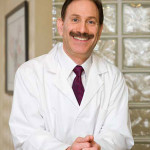 Many consider dental implants as the driving force of modern dentistry. While they are certainly among the most innovative dental treatments available, the concept of using a foreign material to replace a missing tooth originated thousands of years ago! Of course, at that time, the methods were quite barbaric and included wire ligatures to stabilize prosthetic teeth made of animal bone or seashells.
Want to know how our modern day dental implant evolved? The Foundation For Oral Rehabilitation (FOR) provides a brief history of the dental implant:
• 2500 BC – The Egyptians used gold wire to stabilize loose or damaged teeth
• 500 BC – The Etruscans used carved animal bone to replace missing teeth, and the Phoenicians used gold wire to stabilize damaged teeth
• 600 AD – The Mayans used pieces of seashell as crude implants to replace missing teeth
• 1700 AD – J. Hunter successfully transplanted a tooth from one human to another
• 1809 – J. Maggiolo performed what is considered the first modern dental implant placement by using a gold tube
• 1913 – J. Greenfield surgically placed gold cylinders into the jaw to function as artificial roots
• 1930s – A & M Strock placed vitallium screws in humans and dogs, similar to the "post" in a modern dental implant
• 1938 – The Cylindrical Endosseous Implant is patented by PB Adams
• 1940s – The Post-type end osseous implant is developed by M. Formiggini and F. Zepponi
• 1952 – Osseointegration is discovered by P-I Branemark – this is the first time the implants were actually bonding to bone!
• 1960s – The Double-Helical spiral implant is developed by R. Chercheve in France
• 1965 – The first Titanium implants are used for a full-mouth rehabilitation
• 1998 – All-on-4 treatment is introduced, reducing the number of implants needed for full-arch replacement
• 2005 – The first 3D treatment planning and guided surgery is introduced
Fortunately, those who need to replace missing teeth today can take advantage of dental implants that provide much more stability, longevity and natural stimulation than ever before. However, the advancements of dental implants continue to evolve as techniques and technology improve. To learn more about why dental implants are the preferred tooth replacement choice of the 21st century, schedule a consultation with Dr. Wayne Suway, a leading implant dentist who pursues excellence when it comes to restoring your smile.
Posted on behalf of Wayne G. Suway, DDS, MAGD
Circle Us on Google+
Wayne G. Suway, DDS, MAGD – Atlanta Dentist
1820 The Exchange SE, Suite 600
Atlanta, GA 30339
Phone: (770) 953-1752
Friday, July 29, 2016 @ 05:07 PM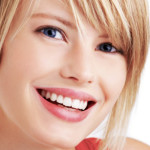 No matter your age, a lost permanent tooth needs to be replaced in order to protect the beauty and health of your smile. The surrounding bone around a missing tooth can begin to atrophy over time. In fact, the bone can diminish by up to 25% in the very first year! Dental implants are the preferred solution for replacing a missing tooth and preventing bone loss. However, if your teen has lost a tooth, you'll need to wait on a permanent restoration.
Teens are not candidates for dental implants until their jaw has finished developing. If a dental implant is placed prior to full growth, the implant won't grow and move with the jaw growth like natural teeth would. Therefore, this can cause the implant to disrupt the alignment of your smile and affect your smile appearance. However, this doesn't mean that you should do nothing about your teen's lost tooth. There are ways to preserve bone loss so that your teen remains a strong candidate for a dental implant when the time is right.
To protect the surrounding bone and even encourage jaw growth, a bone graft can be placed. Rest assured that bone grafts are a routine oral surgery and they carry highly effective results. The bone graft, typically made of minerals from another donor, will eventually dissolve over time. Not only do bone grafts support long-term jaw bone growth, but they won't interfere with any necessary orthodontic treatment. A temporary tooth replacement can also be used until qualifications for a dental implant are met. Jaw growth is typically complete by age twenty-one for men, and earlier for women.
If your teenager has recently lost a tooth, either due to injury or disease, it is important to seek treatment from a dental implants expert. Dr. Wayne Suway carries vast experience in both bone grafting and placing dental implants. We can evaluate your child's jaw and determine the best course of action for their future smile.
Posted on behalf of Wayne G. Suway, DDS, MAGD
Circle Us on Google+
Wayne G. Suway, DDS, MAGD – Atlanta Dentist
1820 The Exchange SE, Suite 600
Atlanta, GA 30339
Phone: (770) 953-1752
Thursday, July 7, 2016 @ 08:07 PM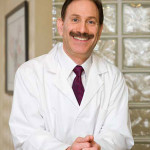 There is no question that dental implants are the best way to replace missing teeth. They are the only solution that truly simulates your natural teeth while preserving existing teeth and facial structure. However, there are a few pre-requisites and restrictions for getting dental implants. While good health and adequate jaw bone structure are essential for successful dental implant placement, it is also necessary to consider a person's age. Can you be too old or too young to get dental implants?
Too Young?
When it comes to whether or not you can be too young for dental implants, the answer is yes. Unfortunately, for patients younger than 17 or 18 years old, the jaw may not be fully developed. Adequate and stable jaw structure is a major requirement for optimal anchorage and long-term function of a dental implant. A simple x-ray can determine if a younger candidate has sufficient bone development for dental implants.
Too Old?
The good news is that there is not a restriction on the upper end of the age spectrum. In fact, the elderly can make great candidates for dental implants, even those who are in their 90's! While it is important that an older patient is in good overall health before dental implant surgery, this age group can reap significant benefits from dental implants. It is common for older adults to lose multiple teeth and need a full mouth replacement. Dental implants can secure a set dentures and allow senior adults to laugh, speak and chew with confidence. In fact, dental implants can ensure a healthier diet with the freedom to eat a fiber-rich diet. This is a welcome advantage for the elderly who need proper nutrition to fuel their aging body.
To learn if dental implants are right for you, please schedule a consultation with Dr. Wayne Suway. He bring extensive expertise in implant dentistry, ensuring you regain the most confident smile after missing teeth.
Posted on behalf of Wayne G. Suway, DDS, MAGD
Circle Us on Google+
Wayne G. Suway, DDS, MAGD – Atlanta Dentist
1820 The Exchange SE, Suite 600
Atlanta, GA 30339
Phone: (770) 953-1752
Wednesday, June 15, 2016 @ 03:06 PM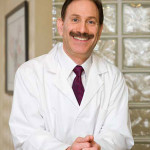 Dental implants are considered a permanent tooth replacement solution – but does that mean they will last a lifetime? How long your dental implants last depends on how you care for them. Remember that a dental implant includes the implant itself (titanium screw), the abutment and the dental restoration on top. Your crown or denture may suffer damage or normal wear and tear, but as long as your jawbone and gums stay healthy, the implant itself should not need replacement.
The primary factor that influences the lifespan of your dental implant is your oral hygiene or how well (and often) your brush and floss your teeth. If bacteria is allowed to accumulate on your dental implant's surfaces, inflammation (mucositis) of the surrounding tissues can develop. When left untreated, mucositis may cause peri-implantitis, a serious disease that can result in bone deterioration and dental implant loosening.
While dental implants don't require extra maintenance, they should still be cared for like your natural teeth. This also includes not biting down on something too hard or trying to open things with your teeth. In addition, a smoking habit will greatly increase your chances of implant failure.
How long your dental implant lasts also depends on the skill of your dentist. An experienced and well-trained dentist will carefully evaluate the osseointegration of your implant after placement, ensuring your jawbone completely absorbs the titanium post before the crown, denture or other restoration is placed on top.
If your dental implant becomes loose, infected or damaged, you need to see your dentist and discuss the possibility of replacing the implant. Dr. Wayne Suway is a reputable implant dentist who can educate you on what your dental implants need to last a lifetime.
Posted on behalf of Wayne G. Suway, DDS, MAGD
Circle Us on Google+
Wayne G. Suway, DDS, MAGD – Atlanta Dentist
1820 The Exchange SE, Suite 600
Atlanta, GA 30339
Phone: (770) 953-1752
Tuesday, May 24, 2016 @ 08:05 PM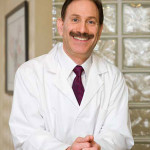 For many patients who are considering dental implants, cost is a major deterrent. Dental implants are not cheap. However, when looking at the long-term return on this smile investment combined with the cost of missing or infected teeth, the price becomes extremely reasonable.
If you qualify for dental implants, you are likely already suffering from missing teeth or you have one or more teeth that need to be extracted. Underneath most loose or non-viable teeth is the presence of infection. Oral infection not only destroys the surrounding tissues and bone, but it can also enter into your blood stream and affect your overall health. Oral infection has been linked to major systemic diseases including the following:
• Stroke
• Heart attack
• Aspiration pneumonia
• Liver infection
• Brain, Kidney and Bone infection
• Hardening of the arteries
• Complications with diabetes
• Meningitis
Not only are these serious health conditions to endure, but they can be costly to manage or treat. Choosing to replace an extensively decayed or infected tooth with a dental implant can restore your smile and protect your body health.
If you already have missing teeth and are not facing the threat of oral infection, you are still at risk for future complications and associated expense. Without a natural tooth and tooth root, your jaw bone will begin to deteriorate. This leads to premature facial aging, bone loss and gum disease. In addition, missing teeth cause neighboring teeth to shift out of position, which disrupts your bite alignment and can trigger TMJ problems. Dental implants not only replace your tooth, but they also replace your tooth root so that jaw bone atrophy is prevented.
While there are notable expenses associated with missing teeth and/or infected teeth, there is a quality of life factor that also must be considered with dental implants. Many patients report that their dental implants provide priceless advantages such as restored self-confidence, dietary freedom and more. Dental implants are the most secure tooth replacement option that looks, feels and functions like your natural teeth. Before you shy away due to cost, consider all of the benefits and savings that dental implants can provide in the long-term.
Posted on behalf of Wayne G. Suway, DDS, MAGD
Circle Us on Google+
Wayne G. Suway, DDS, MAGD – Atlanta Dentist
1820 The Exchange SE, Suite 600
Atlanta, GA 30339
Phone: (770) 953-1752
Friday, May 13, 2016 @ 01:05 PM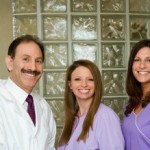 Gum disease is an oral health condition that is both highly preventable and highly destructive. It is very important that gum disease be addressed and treated at its earliest stage before it wreaks serious havoc on your smile health, including tooth loss and bone loss. Gum disease (in some form) affects up to 75% of people in the developed world. Unfortunately, only about 2% of these sufferers actually seek professional treatment. Not knowing the warning signs of gum disease can make it difficult to know when it is time to call your dentist. Therefore, educate yourself on the following gum disease symptoms so that early intervention can be initiated:
Gums that bleed easily
Red, tender and/or swollen gums
Appearance of pus between teeth
Loose teeth or gums that seem to be pulling away from teeth
Chronic bad breath or bad taste in your mouth
Change in your bite
It is important to note that not all gum disease sufferers experience symptoms. That's why it is crucial that you visit your dentist for routine dental care. At your six-month check-up, your gums will be carefully monitored and measured. Treating early gum disease, such as gingivitis, can most often be accomplished by a deep cleaning. More advanced gum disease may require laser gum therapy or even surgery in severe cases.
When it comes to preventing gum disease, it is helpful to understand how it develops. When plaque is allowed to accumulate along (or beneath) your gum line, it hardens into tarter and causes an infection within your gums. Remember that brushing alone will not remove plaque; you'll need to use your floss to clean within the gum line. Furthermore, once the plaque hardens, only a professional dental cleaning can eradiate this stubborn buildup.
Dr. Wayne Suway values the importance of treating gum disease. Gum disease is not only the leading cause of tooth loss, but it can compromise your overall health. In addition, if you're planning on replacing missing teeth with dental implants, you'll need to get your gum disease under control before you can qualify for the procedure. Call us today to learn more about our leading gum disease treatments to ensure your smile health is protected best.
Posted on behalf of Wayne G. Suway, DDS, MAGD
Circle Us on Google+
Wayne G. Suway, DDS, MAGD – Atlanta Dentist
1820 The Exchange SE, Suite 600
Atlanta, GA 30339
Phone: (770) 953-1752
Friday, May 6, 2016 @ 02:05 PM
While your teeth are meant to last a lifetime, there are times when tooth loss occurs. When it does happen, it shouldn't be ignored. There is a reason that dental implants exist. Your smile function, health and appearance rely on a complete set of teeth. While you may be inclined to believe that neglecting a missing back molar won't cause any harm, you are sadly mistaken. Any adult tooth that is lost and not replaced can put you at risk for the following consequences.
#1 Poor Chewing Ability
It's not all about aesthetics when it comes to replacing missing teeth. Your teeth are made to help you eat and break down food. When teeth are missing, your chewing ability and chewing efficiency are compromised. Eating can be a challenge when food gets trapped in an empty space, and it can even be painful when something hits the tender gum area where your tooth used to be.
#2 Shifting Adjacent Teeth
When a missing tooth is not replaced, the neighboring teeth will eventually begin to move towards the empty space. Unfortunately, this can throw your entire bite alignment out of whack. You may suffer from crooked teeth or even jaw problems that result from misalignment.
#3 Compromised Appearance
If you are missing a tooth in the front of your mouth, the aesthetic consequences may be obvious. However, your appearance can suffer in other ways too. Missing teeth means that your jaw bone is not properly stimulated. Therefore, the jaw bone starts to atrophy over time and facial collapse can result. This is also known as premature facial aging because the lower face can appear wrinkled, droopy or sunken in.
#4 Greater Risk Of Gum Disease
When food gets trapped in empty spaces or plaque accumulates in small crevices that are difficult to clean, a host of problems can occur. Unfortunately, missing teeth set the stage for this due to the compromised chewing efficiency and adjacent teeth shifting that were mentioned above. Once this bacteria and plaque cause inflammation in the gums, the condition can worsen to advanced periodontitis if not treated. At this stage, you are at a significant risk for further tooth loss. In fact, gum disease is the number one cause of tooth loss in the United States.
Tooth loss can happen a number of ways, including periodontal disease, congenital absence, trauma or a mechanical failure. Regardless of the reason for your tooth loss, there is no way around the fact that your tooth needs to be replaced. Dental implants are the most preferred solution for doing so. To learn more about dental implants and how they can benefit you, please contact Dr. Wayne Suway. When it comes to replacing a missing tooth, time is of the essence.
Posted on behalf of Wayne G. Suway, DDS, MAGD
Circle Us on Google+
Wayne G. Suway, DDS, MAGD – Atlanta Dentist
1820 The Exchange SE, Suite 600
Atlanta, GA 30339
Phone: (770) 953-1752