Wednesday, June 13, 2018 @ 01:06 PM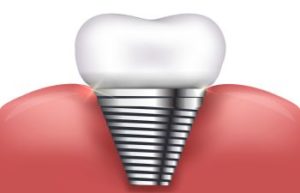 While modern dental implants, such as the All-on-4 implant system, have drastically streamlined the process, most patients who undergo traditional implant placement will experience three separate procedure steps. These may be broken up into 2 to 3 appointments depending on the type of implant you choose as well as your specific clinical needs.
To understand the 3-step process of getting dental implants, it is best to first learn about the three basic components of a dental implant. Working from the bottom to the top, there is the implant itself, the abutment and an implant restoration (artificial tooth).