Friday, July 29, 2016 @ 05:07 PM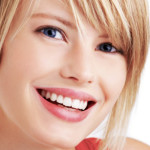 No matter your age, a lost permanent tooth needs to be replaced in order to protect the beauty and health of your smile. The surrounding bone around a missing tooth can begin to atrophy over time. In fact, the bone can diminish by up to 25% in the very first year! Dental implants are the preferred solution for replacing a missing tooth and preventing bone loss. However, if your teen has lost a tooth, you'll need to wait on a permanent restoration.
Teens are not candidates for dental implants until their jaw has finished developing. If a dental implant is placed prior to full growth, the implant won't grow and move with the jaw growth like natural teeth would. Therefore, this can cause the implant to disrupt the alignment of your smile and affect your smile appearance. However, this doesn't mean that you should do nothing about your teen's lost tooth. There are ways to preserve bone loss so that your teen remains a strong candidate for a dental implant when the time is right.