Saturday, March 17, 2018 @ 01:03 PM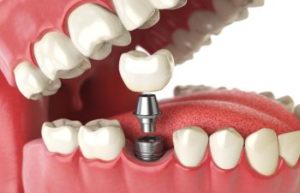 If you've decided to get dental implants, you are probably excited about what the final results will do for your smile. While you may be anxious for the procedure, many patients find it helpful to know what they can expect when they come home from dental implant surgery. You've probably heard that the healing process is critical to the final success of your dental implants. So the more you know and the more diligent you follow your aftercare instructions is important.
Here's some general guidelines for post-operative care after your dental implants surgery:
Protect the Surgical Site
Do not disturb the wound. Avoid rinsing, spitting, or touching the wound on the day of surgery.