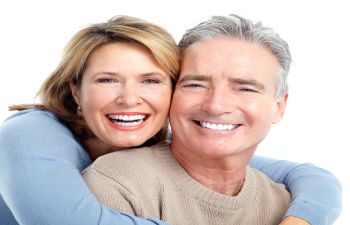 Are you seeking a solution for your missing teeth? Maybe you are hesitant to consider dental implants due to some misconceptions or common myths surrounding this type of restorative dentistry. At the office of Dr. Wayne Suway, we are here to set the record straight about dental implants and explain why they continue to serve as a superior choice in teeth replacement.
Let's debunk the following myths about dental implants so you can feel more confident in your restorative dentistry decision.
Dental Implants Are Purely Cosmetic
Perhaps aesthetics was the focus of early dental pioneers in restorative dentistry. However, we know that today's dental implants offer excellence in both cosmetics and functionality. Since the structure of a dental implant replicates the natural root system of a real tooth, you can trust that dental implants will function and feel as good as they look. Dental implants also help you retain your jawbone structure through consistent stimulation of the titanium post that is fused into the bone, so you can enjoy the benefits of preserved facial structure even though you have lost teeth.
Implants Are Sometimes Successful
Implantology underwent a rigorous trial and error process when it was created. This shows in the remarkable success rate of dental implants, which is between 95% and 98% with the use of biocompatible materials and modern dental advanced technology! As long as you meet the criteria, implants are almost always successful.
Dental Implants Aren't as Durable and Strong as Natural Teeth
With osseointegration (the process of the titanium posts fusing into the jawbone), dental implants can almost fully replicate the functionality, strength and sustainability of real teeth.
Implants Require Too Much Care
You'll be glad to know that caring for your dental implants is no more strenuous or time-consuming as caring for your natural teeth. Daily dental hygiene and routine visits to the dentist are all you need to keep your implants in top condition.
Dental Implants are Too Expensive
There is no argument that the upfront cost of dental implants is higher than other tooth replacement methods. However, you should not dismiss the valuable long-term return their investment. Keep in mind that a dental implant is designed to replace your missing tooth for a lifetime while also preventing jawbone atrophy.
When it comes to dental implants, Dr. Suway is happy to clear up your misconceptions. Restorative dentistry is a highly-customized process that should be tailored to your unique needs and preferences. Call our Marietta dental clinic today to learn more about dental implants.