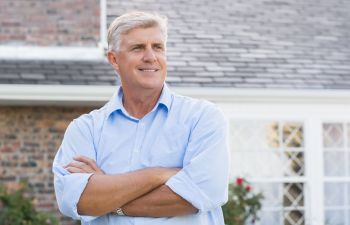 Denture adhesive cream is the critical substance that keeps traditional dentures in place. This ointment is applied to the edges of a denture arch to create a strong seal along your gums. Not only can denture adhesive cream be a messy inconvenience to hold your smile in place each day, but there has been sufficient evidence suggesting denture cream can also be dangerous to your long-term health and well-being.
The real risk for denture cream is when it is overused. But how much is too much? It is not uncommon for denture wearers to use extra amounts of adhesive cream to feel secure about their teeth. After all, who wants to worry about their dentures slipping out of place at dinner or during a social event. In many cases, the worse the denture fits, the more cream gets applied. Unfortunately, there are safety threats to this common denture practice.
Potential Side Effects of Denture Adhesives
Could your denture cream really make you sick? Here are some reported side effects to be aware of:
Zinc Toxicity – too much zinc in your body can lead to numbness and nerve impairment. Many manufacturers have realized this danger and are now making zinc-free adhesives.
Digestive System Distress – it is far too easy to swallow your denture cream. When too much is applied, it leaks out and chemicals can be swallowed.
Bone Loss – Jaw bone resorption is a natural occurrence with dentures because there is no way to stimulate the underlying bone. But when dentures don't fit well, the process is accelerated.
The Answer to Denture Cream Safety
If you are struggling with ill-fitting dentures or concerned about the long-term risk of using denture adhesive cream, there is a solution. Dental implants are a game-changer when it comes to finding stability in your prosthetic teeth. You can avoid messy adhesive creams altogether and feel confident in your dentures 24 hours a day. As a bonus, you can avoid bone loss since the implants mimic tooth roots and sufficiently stimulate your jawbone.
Call Dr. Wayne Suway in Marietta to learn more about how you can avoid the serious setbacks of removable dentures.