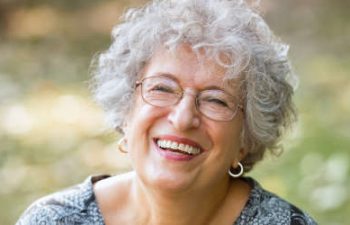 In the past, patients who wanted dental implants were required to undergo two separate procedures, one to insert the titanium implant into the jawbone and another minor surgery after the implant has healed to uncover it and attach the prosthetic crown, bridge or denture. Fortunately, today's advancements in surgical dentistry have drastically streamlined that process into a "one-stage" implant procedure for patients who qualify.
All dental implants must be surgically placed into the jaw bone. And all dental implants must undergo an important process called osseointegration. This refers to the act of your titanium implant post fusing or bonding to your surrounding jawbone over time. Osseointegration takes time, anywhere from 2 months to 6 months – but it is the key to successful implant dentistry.
While both one-stage and two-stage implants require this initial surgery and process of healing, a two-stage dental implant can leave the patient without temporary teeth while osseointegration takes place. Furthermore, since the implant is covered and sutured under the gums, a second surgery is needed to uncover the implant and place the abutment and crown.
One-stage implants address the concern of aesthetics and functionality for patients as they wait for their implants to heal. In this one-stage process, a special healing cap is placed over the implants before it is sutured in place. This allows patients to have the option to have a temporary crown placed until full osseointegration has taken place and a permanent restoration can be secured. The treatment can be streamlined even further in cases where the damaged or diseased tooth is removed during the same procedure that the implant is placed.
Are you a candidate for one-stage dental implants? Those with healthy gums and strong jaw bone stability typically make good candidates. In addition, if you have front teeth that need to be replaced, it is understandable that you'd want a temporary restoration to fill the gap while you wait for your permanent smile. Only a qualified implants dentist can determine if you qualify for one-stage implants. Keep in mind that when you do have a temporary crown, you will need to exercise extra caution on that tooth – as osseointegration must not be disturbed. This may involve avoiding extra chewing pressure on the temporary tooth.
Ready to learn more about accelerated dental implants? Call Dr. Wayne Suway in Marietta to learn your options!