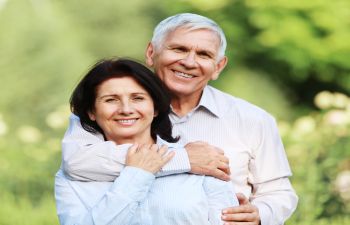 Dental implants represent the most preferred method of replacing missing teeth. They carry a remarkable success rate and can last a lifetime when provided by an experienced dentist. However, although it is rare, dental implant failure does occur.
When a dental implant fails, it is not because your body has rejected it. Implants are made of biocompatible titanium that are highly accepted by your bone and tissues. Whether it has been days, months or years, if the area around your dental implant suddenly becomes loose, painful or swollen – call a dentist because your dental implant could be failing.
The following are the most common causes of dental implant failure:
Failed Osseointegration – Osseointegration refers to the process of the titanium implant fusing to the surrounding jawbone in the first several months after placement. This is critical to the implant's stability and success. Osseointegration can fail, however, due to incorrect positioning of the implant, overloading, insufficient bone density, damage to surrounding tissue or accidental trauma/injury.
Peri-implantitis – This is an infection that develops within the gums and around the implant. Poor brushing and flossing after dental implant surgery can lead to peri-implantitis. Unfortunately, this infection can cause damage to the underlying bone that supports your implant.
Nerve and Tissue Damage – This type of failure can be avoided by going to a skilled implant dentist and one that uses advanced imaging technology (3D Cone Beam Scanning). When an implant is placed too close to a nerve, the nerve can be temporarily or permanently injured. In such cases, you may feel chronic pain, tingling, or numbness in your gums, tongue, cheek, chin, or lips.
Call an Implant Dentist at the First Sign of Trouble
At the office of Dr. Wayne Suway, we can help you protect your dental implants from failure. Proper dental hygiene at home, not smoking and visiting your dentist for routine checkups are the most valuable ways to avoid dental implant problems.
If your implants are showing signs of concern, please contact us as soon as possible. In many cases, the implant restoration may need replacement instead of the implant itself. Regardless of who placed your dental implants, our team is here to ensure you maintain or achieve the beautiful and healthy smile you deserve now. Call our Marietta dental implants clinic today to learn more.