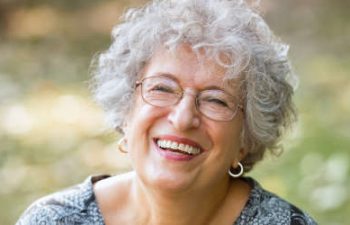 When considering dental implants as a tooth replacement option, most patients quickly deliberate their expense. While it is true that dental implants are more expensive than other restorative dentistry options, you should know about the long-term gains you'll be getting on your investment. Dental implants have a more upfront cost than a bridge or dentures, but they are the most natural solution with the most long-term stability and effectiveness.
So what is the cost of dental implants? This can vary greatly based on the individual patient and several other factors. In general, here are some of the most common things that can influence the final price tag of your dental implants:
#1 Location and Qualifications of Implant Dentist
Is your dentist in a small town or large metropolitan area? Are they a board-certified oral surgeon or a general dentist? What is your doctor's experience and educational training in implant dentistry? An experienced surgeon can be the difference between implants that can last a lifetime and implants that end up failing.
#2 Number of Teeth Needing Replacement
Do you need a single tooth replacement or a full arch of prosthetic teeth? The work that needs to be done greatly impacts the cost of your procedure. This includes the amount of dental implants you need as well as the number of restorations (crown, denture, etc) that need to be fabricated and fit.
#3 In-house Lab vs. Outside Labs
In general, a dental implant surgical center with an in-house lab can control the cost of teeth production and offer a more affordable rate. Don't be afraid to ask about in-house processing of your dental implant as well as whether the complete dental implant process can be completed under one roof.
#4 Materials Used
Most dental implants are made of biocompatible titanium, but there are various materials that can be used to construct your prosthetic teeth. Your overall cost can be different based on whether your dentist uses acrylic, zirconia or other materials? These materials vary in appearance, durability and personal preference.
#5 Level of Anesthesia
What level of anesthesia do you plan on using? The choices can range from local anesthesia or IV sedation to general anesthesia or other types of sedation. It should be considered that dental implant surgery can be lengthy so a higher level of sedation is often preferred.
#6 Health Risks
Do you have health risks that would require advanced treatment or special accommodations during your surgery?
#7 Bone Quality
If you have inadequate bone quality or bone density, you may require an additional procedure before you can get dental implants. The overall cost will increase if you need bone grafting, a sinus lift or zygomatic implants.
Want to learn more about what your specific cost would be for dental implants? Schedule your consult with Dr. Wayne Suway in Marietta. We can also offer flexible payment and financing options to help you afford this state-of-the-art solution in restorative dentistry.