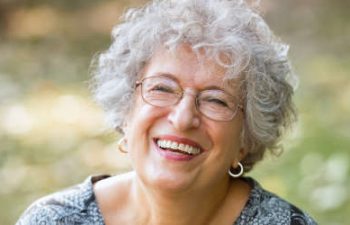 You're getting or considering dental implants to replace a missing tooth or teeth. While this gold standard solution offers remarkable returns, dental implants are also a notable investment of time and money. Therefore, it is important that you understand the process as clearly as possible. For many patients, this involves understanding the terminology used in implant dentistry.
While Dr. Wayne Suway is always willing to explain a term that is unfamiliar to you, here is a basic guide to some of the most common words you may encounter when getting dental implants:
Abutment – One of three main dental implant components that connects the implant post to the prosthetic tooth or teeth.
Bone Graft – A patient's own bone tissue or bone from a tissue bank that is used to build up the jaw bone so that it can adequately hold a dental implant. Only those with low jaw bone height and/or density will need bone grafting prior to getting dental implants.
Crown – Also called a "dental cap" that attaches to a dental implant to serve as the permanent prosthetic tooth.
Dental Implant – A titanium post or rod that is surgically implanted into the jaw and acts as an artificial tooth root.
Edentulism – A patient with no teeth.
Immediate Loading – A type of implant procedure in which patients receive implants and their dental prosthesis (crown, bridge or denture) during the same visit.
Implant Restoration – The temporary or permanent prosthesis that replaces missing teeth. Implant restorations are crowns, bridges or dentures that attach to your dental implants above the gum line.
Osseointegration – A naturally occurring process in which the implant fuses to the surrounding jaw bone. This occurs in about 3 months following implant surgery and is critical to implant success.
Overdenture or Implant Retained Denture – Unlike traditional dentures that rest on the gums and stay in place with adhesive cream, these dentures are secured with a set of dental implants. Overdentures can give patients more stability while helping them avoid bone loss.
Titanium – The type of biocompatible metal used to make dental implants. Titanium is remarkably strong and durable yet non-corroding and lightweight.
Have more questions about the dental implant process? We are here to help. Call Dr. Wayne Suway in Marietta today. Dr. Suway is an esteemed implant dentist that performs all types of dental implant surgery along with bone grafting and other procedures that can help your dental implants be more successful A healthy and confident smile is always within reach – even if you have missing teeth!