Archive for August, 2018
Wednesday, August 29, 2018 @ 01:08 PM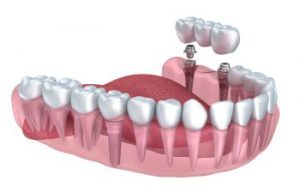 Once you lose a tooth, there is a critical need to replace it. Replacing a missing tooth ensures that your surrounding teeth stay healthy and aligned. It also means that you don't lose dental function (chewing, speaking, etc). What you may not know is that you have two primary options when it comes to replacing a single tooth: a dental bridge and a dental implant.
In order to make the best choice for particular needs and goals, it is important to first understand what each of these restorative options involve. continue reading
Wednesday, August 22, 2018 @ 03:08 PM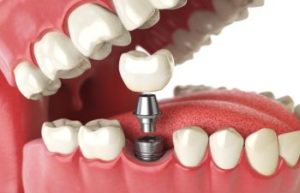 Dental implants have a remarkable success rate. In fact, they work just like they should in over 98% of patients who get them. However, that doesn't mean that implant failure doesn't occur. There are certain situations, habits and even medications that can threaten your dental implant's ability to fuse to the jawbone and provide a long-term anchor for your prosthetic tooth or teeth. Fortunately, you'll find that these risk factors are largely within your control so it is important to educate yourself before your implant procedure. continue reading
Thursday, August 9, 2018 @ 02:08 PM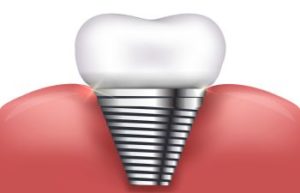 Dental implants are by far the most superior solution in tooth replacement. Not only do they look, feel and function like real teeth, but they are a permanent restorative solution. Dental implants are said to last a lifetime! However, there are a few things you should know about that statement. First, dental implants, just like your real teeth, require proper care. They are not totally indestructible. Second, your dental implant involves two components: the titanium implant itself and the implant restoration that is placed on top (prosthetic tooth or teeth). Only one of these parts can last forever.
The implant that is inserted into your jawbone during a minor oral surgery is made of strong, biocompatible titanium. It fuses to your jawbone over a period of several weeks and can serve as a permanent artificial tooth root for your prosthetic tooth or teeth. The implant is designed to last a lifetime as long as the surrounding gum and jawbone are cared for. The implant itself won't decay or corrode and it can't withstand everyday dental function with ease. continue reading