Archive for May, 2018
Tuesday, May 29, 2018 @ 12:05 PM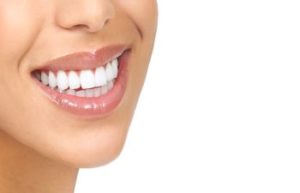 Not everyone has a complete smile of natural teeth. Many people have a combination of real teeth and dental implants. So what does that mean for teeth whitening? Can you still whiten your smile if you have prosthetic teeth next to natural teeth?
While prosthetic teeth can look and function much the same as natural teeth, they are not made from the same substances. Therefore, crowns, bridges and partials that are supported by dental implants will not react the same way to teeth whitening as your natural teeth.
Traditional whitening treatments do not work on porcelain or bonding materials, which means you can not lighten their color like you do your real teeth. Once the color has been established, it is there to stay. Color matching, however, can be precise and customized to meet your goals before the fake tooth or teeth is placed in your mouth. continue reading
Thursday, May 17, 2018 @ 04:05 PM
A normal adult mouth consists of 32 teeth. Unfortunately, these teeth don't always stay in place. Whether due to severe infection, decay, accidental trauma or other factors, teeth can go missing. According to the American College of Prosthodontists, "More than 35 million Americans do not have any teeth, and 178 million people in the U.S. are missing at least one tooth."
The good news is that there are restorative dentistry options that can replace missing teeth, whether you have a single missing tooth or a full mouth of missing teeth. Dental implants top the list when it comes to replacement options. Since dental implants are a notable investment and they require an oral surgery, many people shy away from this option and may avoid replacing their missing teeth altogether. This can be a bigger mistake than patients realize, as we need our full set of teeth for a number of reasons. continue reading
Friday, May 4, 2018 @ 01:05 PM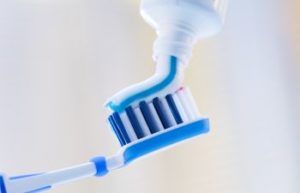 If you have implant-supported dentures, you have a full arch of prosthetic teeth that are resistant to decay and staining. So what is the harm in slacking on your brushing habits? What is the real purpose of brushing and flossing if my dental implants won't get a cavity? If you assume that it's okay for your dental hygiene efforts to fall by the wayside after you get overdentures, you are making a serious (and costly) mistake.
Implant-supported dentures consist of an upper or lower set of artificial teeth that are firmly secured by a set of dental implants. Some patients have as few as four dental implants to support a full denture arch. Implant-supported dentures, also called overdentures, offer unrivaled benefits towards your comfort, confidence and quality of life compared to traditional removable dentures. One of the best perks is that you can care for your over-dentures just like real teeth. This means brushing and flossing daily as well as seeing your dentist for a routine cleaning and checkup. continue reading