Archive for April, 2018
Monday, April 23, 2018 @ 02:04 PM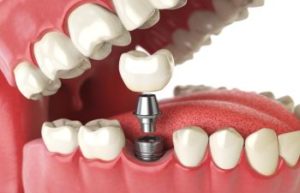 Dental implants aren't just for aging adults or those that have lost their teeth due to infection or decay. An unexpected injury to the mouth can also cause you to lose a natural tooth. While car accidents or a bad fall can lead to an avulsed tooth, sports injuries are also a common culprit. If you or your child has suffered tooth loss during contact sports, you'll be happy to know that implant dentistry can offer a restored smile. If you have a young child that needs an implant, you may have to wait until their jaw has stopped growing before the implant is placed.
Single tooth implants are an excellent solution to regain your natural smile. In fact, others won't be able to distinguish your implant from your real teeth. You can care for your implant just like you've always cared for your smile, with regular brushing and flossing. Although rare, if you notice signs of infection around the implant, seek treatment from your dentist as soon as possible. continue reading
Friday, April 6, 2018 @ 01:04 PM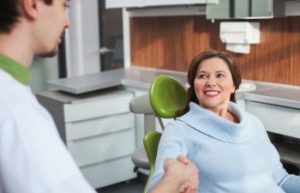 Dental implants are a remarkable solution in restorative dentistry. Patients choose them because they not only look and feel like natural teeth, but they can be cared for in much the same way too. However, dental implants are still not the same as real teeth. Dental implants are more resistant to staining, plaque accumulation and decay, but the gums around the implant need extra care to stay healthy. If the tissues that support your implant deteriorate or weaken, you could be at risk for implant failure.
Just like natural teeth, it is important to prevent issues with plaque, food particles, and potential bacterial infection, as these can all affect the health of your dental implants. Therefore, dental hygiene with implants is extremely important. Both brushing and flossing are non-negotiable components of your oral hygiene routine. continue reading