Archive for April, 2017
Monday, April 24, 2017 @ 12:04 PM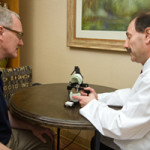 Dental implants are one of the most valued long-term investments you can make. After all, your teeth play a key role in your speech, nutrition, health and appearance. However, when it comes to a patient considering dental implants, cost is often one of the first things that come to mind.
In the same way that every smile is unique, the cost of dental implants can be different for each patient. There are several factors that determine your implant dentistry expense, including the following: continue reading
Thursday, April 13, 2017 @ 12:04 PM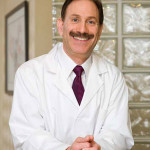 While patients should certainly not rush into a decision about how to replace a missing tooth, timing is important. In fact, if you want to get dental implants, time is of the essence. When a tooth is missing, the tooth root is no longer able to stimulate the jawbone like it should. Besides the risk of your adjacent teeth migrating out of place, you will also face the potential of bone loss the longer you wait to replace a tooth.
Once bone has deteriorated, only a bone grafting procedure can build it back up. Dental implants require a certain amount of bone height and density to be placed successfully. If you want to ensure you qualify for implant dentistry and/or avoid costly bone grafting prior to surgery, you need to consider your timeline for treatment. continue reading