Archive for March, 2017
Tuesday, March 28, 2017 @ 03:03 PM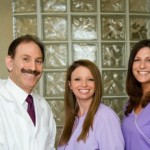 Getting dental implants is nothing like it was a few decades ago. Modern technology and surgical processes have made it to where most dental implant treatments can last for the rest of a person's life. The artificial tooth roots are that strong.
#1 — Replace as Few or as Many Teeth as Necessary
Implants are capable of supporting far more weight than your natural teeth. We can use as few as four or six implants to support a denture or extended bridge, replacing all of your teeth in that arch with a single prosthesis. Or, you can opt for a single implant to support an individual crown for just one missing tooth. continue reading
Friday, March 17, 2017 @ 05:03 PM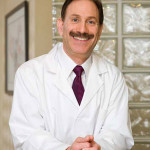 While there is no doubt that dental implants look, feel and function like real teeth, many patients have questions about whether or not their implants are prone to the same dental issues as natural teeth. Tooth staining is a top curiosity.
Dental implants involve a titanium post under your gum line (your artificial tooth root) as well as a crown or bridge above your gum line (your prosthetic tooth). It is true that the dental implant itself is not vulnerable to decay or disease. However, please remember that the surrounding tissues and bone certainly are. When it comes to staining or other forms of discoloration on your dental implants, the answer is more ambiguous. continue reading
Monday, March 6, 2017 @ 11:03 PM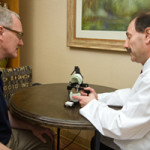 If you have traditional dentures, or those that require denture adhesives, you may find yourself needing adjustments more than you'd like. Signs that you need to have your dentures adjusted include mouth sores, gum irritations, infection and denture slipping.
Why can't your traditional dentures retain a secure, comfortable fit? The primary culprit is bone loss. Conventional dentures rest on top of the gum and bone, which means that the jawbone is not properly stimulated as it would be if you had a natural tooth root. Therefore, over time, the alveolar bone shrinks and causes the contour of the gum ridge to change, which adversely affects the way your denture fits. continue reading