Archive for December, 2018
Thursday, December 20, 2018 @ 08:12 PM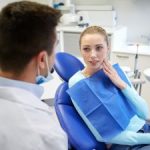 If you are interested in dental implants to replace your missing teeth, you'll need to carefully consider the healing process. In fact, the way an implant heals is a primary indicator of its success. Once the titanium post is surgically placed in the jawbone, a critical healing process takes place in the following few months. During this time, the implant fuses to the surrounding bone and the tissues heal around the implant. When this process is compromised in any way, the implant may fail altogether.
The good news is that if you are in good overall health, you should have a comfortable and easy recovery period after your implant surgery. However, despite how easy it is for the majority of patients, there are still health concerns that can make healing more challenging. While the medical conditions below won't necessary disqualify you from getting dental implants, they can mean you'll need some special care and close monitoring during your recovery. continue reading
Monday, December 10, 2018 @ 02:12 PM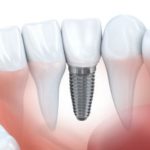 There is no doubt that natural teeth are remarkably strong. Not only are they made from the strongest substance in your entire body, but they are designed to perform a lifetime of tasks such as chewing hard foods and supporting the structure of your jawbone. Still, teeth get damaged, diseased and go missing from time to time.
If you have a missing tooth, you may be wondering if a replacement tooth will ever offer the strength and durability that your natural tooth once provided? Thanks to the advancements of modern restorative dentistry, the answer is yes! Dental implants make it possible to have a prosthetic tooth that matches the strength of a real tooth. continue reading