Archive for February, 2018
Monday, February 26, 2018 @ 04:02 PM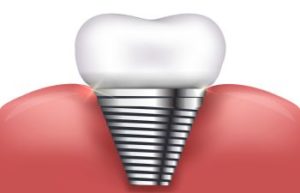 If you are new to the idea of dental implants, you may be wondering what all the hype is about. More importantly, you may have several questions that you need answered before you can commit to this life-changing investment. Here are some FAQ that may help:
What are dental implants?
Dental implants are tiny titanium posts that are surgically placed into your jawbone to replace the roots of missing teeth. After the implant heals and fuses to the surrounding bone, a permanent crown restoration is attached to the implant to act as your lifelike replacement tooth. continue reading
Friday, February 16, 2018 @ 06:02 PM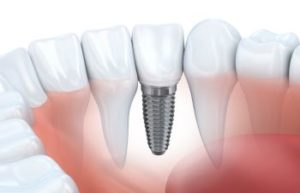 When a permanent tooth goes missing, you'll be left with a visible gap in your smile. This may be an immediate threat to your appearance, but it is certainly not the only drawback of a missing tooth. In fact, missing teeth can cause a host of problems over time, including those within your oral health and overall health.
Shifting Teeth and Hygiene Challenges
Consider your teeth like a tight family. When one tooth goes missing, it impacts the other remaining teeth in significant ways. They may migrate towards the open space or even grow longer (superuption) to fill the void. This can create crooked teeth that sabotage your smile appearance as well as make it more difficult for you to keep them clean. You may find yourself battling decay and gum disease more than you did before the missing tooth. continue reading
Wednesday, February 7, 2018 @ 04:02 PM
Gum recession occurs when the gums recede or shrink down to expose more of the tooth root. Receding gums can be an aesthetic threat as well as a culprit to tooth sensitivity. While not all gum recession is cause for alarm, if you are getting dental implants, the issue needs to be addressed before your implant surgery.
Dental implants involve a titanium screw or post that is surgically placed within the jaw bone. It is critical that you have healthy bone and surrounding tissues to encourage the implant to form a firm foundation for your crown, bridge or denture that will be placed on top. If gum recession is allowed to remain or progress after an implant is placed, the patient is at risk for a loose or unstable prosthetic tooth. In turn, any healthy teeth that are surrounding the implant may also be subject to dental issues. continue reading