Archive for May, 2017
Tuesday, May 30, 2017 @ 09:05 PM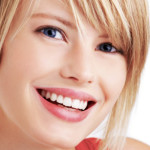 Whether you are considering dental implants or you just had them placed, it is common for patients to ask about their staining potential compared to natural teeth. Can your implants show discoloration? If so, do they show it quicker or slower than normal teeth? These are questions we routinely answer at the office of Dr. Wayne Suway. Dr. Suway is a dental implants expert who welcomes the opportunity to tell you what you can expect from this revolutionary method in teeth replacement.
A Stain-Resistant Solution
The good news is that your dental implants won't disappointment you in terms of discoloration. They are considered stain-resistant as well as decay-resistant. However, this doesn't mean your dental implants are stain proof! You still have to take care of them to protect their natural white hue.
continue reading
Friday, May 26, 2017 @ 11:05 AM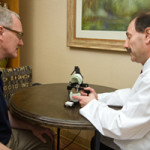 Dental implants are known for their unrivaled advantages compared to other tooth replacement options. While stability, natural aesthetics and comfort certainly top the list, dental implants also offer remarkable versatility. Here are some reasons why dental implants are considered the most versatile solution in restorative dentistry: continue reading
Wednesday, May 10, 2017 @ 03:05 PM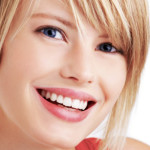 Dental implants have an impressive 98% success rate. While the odds are in your favor as far as avoiding implant favor, it can happen and some patients heal better than others. The key to a successful implant surgery is the healing that takes place afterwards. There are things you can do before getting dental implants to ensure the stage is set for a quick and effective healing.
Your implant must fuse to the jawbone in order to be able to strongly anchor a prosthetic tooth or teeth. This is an integral part of the healing process. However, healthy gums play a key role. Your bone and implant get nutrients through the gums via your bloodstream. Therefore, any reduction or constriction in blood flow can affect how long or well your implants heal. continue reading