Archive for May, 2016
Tuesday, May 24, 2016 @ 08:05 PM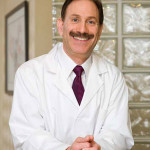 For many patients who are considering dental implants, cost is a major deterrent. Dental implants are not cheap. However, when looking at the long-term return on this smile investment combined with the cost of missing or infected teeth, the price becomes extremely reasonable.
If you qualify for dental implants, you are likely already suffering from missing teeth or you have one or more teeth that need to be extracted. Underneath most loose or non-viable teeth is the presence of infection. Oral infection not only destroys the surrounding tissues and bone, but it can also enter into your blood stream and affect your overall health. Oral infection has been linked to major systemic diseases including the following:
• Stroke
• Heart attack
• Aspiration pneumonia
• Liver infection
• Brain, Kidney and Bone infection
• Hardening of the arteries
• Complications with diabetes
• Meningitis
Not only are these serious health conditions to endure, but they can be costly to manage or treat. Choosing to replace an extensively decayed or infected tooth with a dental implant can restore your smile and protect your body health.
If you already have missing teeth and are not facing the threat of oral infection, you are still at risk for future complications and associated expense. Without a natural tooth and tooth root, your jaw bone will begin to deteriorate. This leads to premature facial aging, bone loss and gum disease. In addition, missing teeth cause neighboring teeth to shift out of position, which disrupts your bite alignment and can trigger TMJ problems. Dental implants not only replace your tooth, but they also replace your tooth root so that jaw bone atrophy is prevented.
While there are notable expenses associated with missing teeth and/or infected teeth, there is a quality of life factor that also must be considered with dental implants. Many patients report that their dental implants provide priceless advantages such as restored self-confidence, dietary freedom and more. Dental implants are the most secure tooth replacement option that looks, feels and functions like your natural teeth. Before you shy away due to cost, consider all of the benefits and savings that dental implants can provide in the long-term.
Posted on behalf of Wayne G. Suway, DDS, MAGD
Circle Us on Google+
Wayne G. Suway, DDS, MAGD – Atlanta Dentist
1820 The Exchange SE, Suite 600
Atlanta, GA 30339
Phone: (770) 953-1752
Friday, May 13, 2016 @ 01:05 PM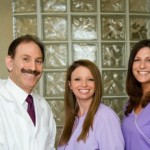 Gum disease is an oral health condition that is both highly preventable and highly destructive. It is very important that gum disease be addressed and treated at its earliest stage before it wreaks serious havoc on your smile health, including tooth loss and bone loss. Gum disease (in some form) affects up to 75% of people in the developed world. Unfortunately, only about 2% of these sufferers actually seek professional treatment. Not knowing the warning signs of gum disease can make it difficult to know when it is time to call your dentist. Therefore, educate yourself on the following gum disease symptoms so that early intervention can be initiated:
Gums that bleed easily
Red, tender and/or swollen gums
Appearance of pus between teeth
Loose teeth or gums that seem to be pulling away from teeth
Chronic bad breath or bad taste in your mouth
Change in your bite
It is important to note that not all gum disease sufferers experience symptoms. That's why it is crucial that you visit your dentist for routine dental care. At your six-month check-up, your gums will be carefully monitored and measured. Treating early gum disease, such as gingivitis, can most often be accomplished by a deep cleaning. More advanced gum disease may require laser gum therapy or even surgery in severe cases.
When it comes to preventing gum disease, it is helpful to understand how it develops. When plaque is allowed to accumulate along (or beneath) your gum line, it hardens into tarter and causes an infection within your gums. Remember that brushing alone will not remove plaque; you'll need to use your floss to clean within the gum line. Furthermore, once the plaque hardens, only a professional dental cleaning can eradiate this stubborn buildup.
Dr. Wayne Suway values the importance of treating gum disease. Gum disease is not only the leading cause of tooth loss, but it can compromise your overall health. In addition, if you're planning on replacing missing teeth with dental implants, you'll need to get your gum disease under control before you can qualify for the procedure. Call us today to learn more about our leading gum disease treatments to ensure your smile health is protected best.
Posted on behalf of Wayne G. Suway, DDS, MAGD
Circle Us on Google+
Wayne G. Suway, DDS, MAGD – Atlanta Dentist
1820 The Exchange SE, Suite 600
Atlanta, GA 30339
Phone: (770) 953-1752
Friday, May 6, 2016 @ 02:05 PM
While your teeth are meant to last a lifetime, there are times when tooth loss occurs. When it does happen, it shouldn't be ignored. There is a reason that dental implants exist. Your smile function, health and appearance rely on a complete set of teeth. While you may be inclined to believe that neglecting a missing back molar won't cause any harm, you are sadly mistaken. Any adult tooth that is lost and not replaced can put you at risk for the following consequences.
#1 Poor Chewing Ability
It's not all about aesthetics when it comes to replacing missing teeth. Your teeth are made to help you eat and break down food. When teeth are missing, your chewing ability and chewing efficiency are compromised. Eating can be a challenge when food gets trapped in an empty space, and it can even be painful when something hits the tender gum area where your tooth used to be.
#2 Shifting Adjacent Teeth
When a missing tooth is not replaced, the neighboring teeth will eventually begin to move towards the empty space. Unfortunately, this can throw your entire bite alignment out of whack. You may suffer from crooked teeth or even jaw problems that result from misalignment.
#3 Compromised Appearance
If you are missing a tooth in the front of your mouth, the aesthetic consequences may be obvious. However, your appearance can suffer in other ways too. Missing teeth means that your jaw bone is not properly stimulated. Therefore, the jaw bone starts to atrophy over time and facial collapse can result. This is also known as premature facial aging because the lower face can appear wrinkled, droopy or sunken in.
#4 Greater Risk Of Gum Disease
When food gets trapped in empty spaces or plaque accumulates in small crevices that are difficult to clean, a host of problems can occur. Unfortunately, missing teeth set the stage for this due to the compromised chewing efficiency and adjacent teeth shifting that were mentioned above. Once this bacteria and plaque cause inflammation in the gums, the condition can worsen to advanced periodontitis if not treated. At this stage, you are at a significant risk for further tooth loss. In fact, gum disease is the number one cause of tooth loss in the United States.
Tooth loss can happen a number of ways, including periodontal disease, congenital absence, trauma or a mechanical failure. Regardless of the reason for your tooth loss, there is no way around the fact that your tooth needs to be replaced. Dental implants are the most preferred solution for doing so. To learn more about dental implants and how they can benefit you, please contact Dr. Wayne Suway. When it comes to replacing a missing tooth, time is of the essence.
Posted on behalf of Wayne G. Suway, DDS, MAGD
Circle Us on Google+
Wayne G. Suway, DDS, MAGD – Atlanta Dentist
1820 The Exchange SE, Suite 600
Atlanta, GA 30339
Phone: (770) 953-1752